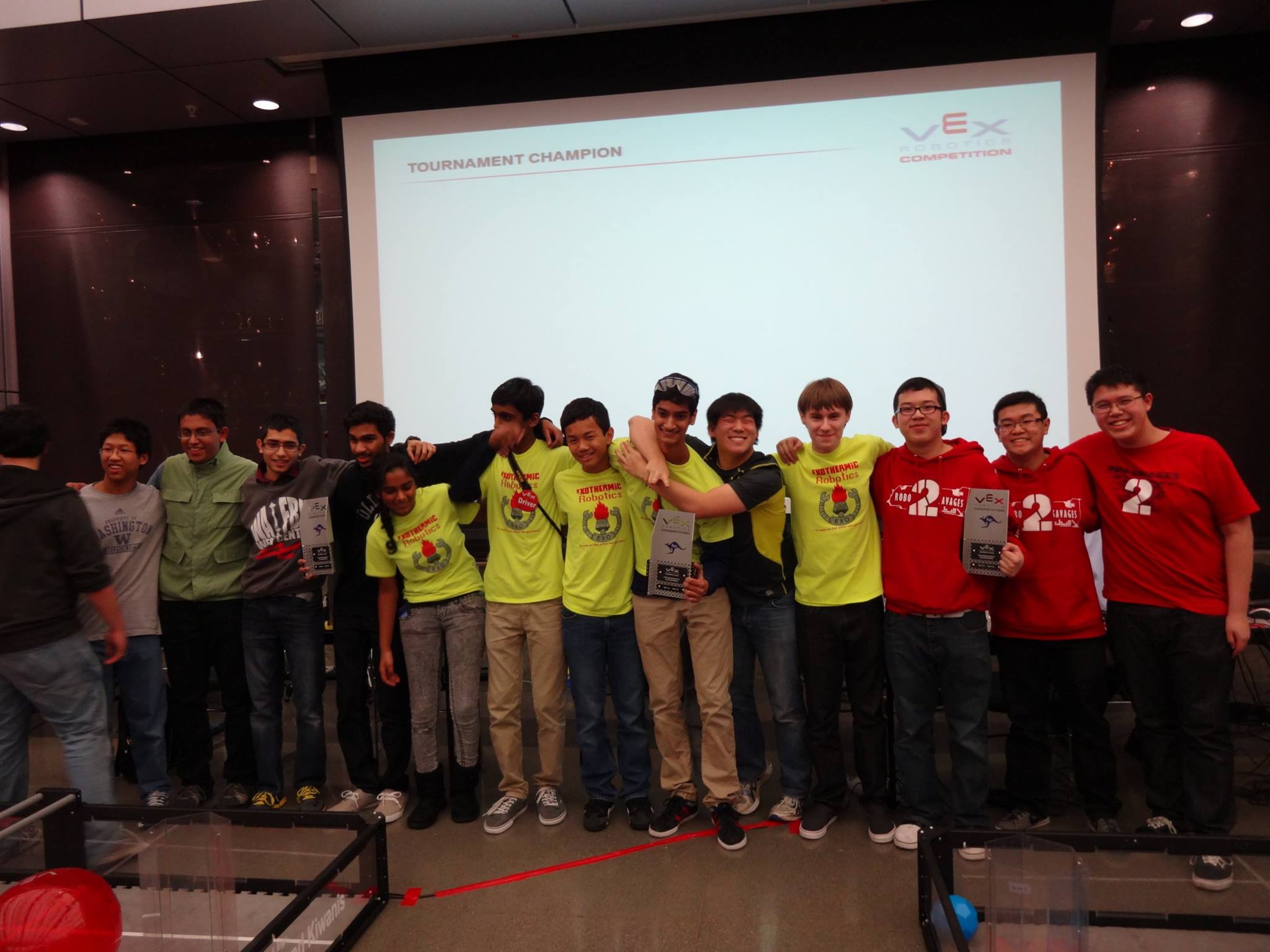 The Robosavages sent three teams down to Lake Washington to compete. Exothermic Robotics 10Q picked 2K and became the eventual tournament winners alongside 917B. 2D and 2Z both made the playoffs with Team 1492 W.A.S.A.B.I. Robotics, falling short in the semifinals.
2K also came home with the Excellence Award and two top skills awards.
Great effort from all three teams. See you all soon at the BC Provincials!